You're engaged and now the wedding planning can begin! Or likely it has already begun and is in full swing!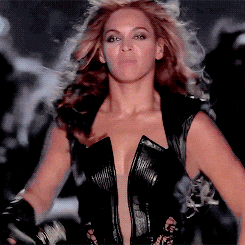 So you likely have a venue and wedding date (yay!! 🥳) and now you are moving right along with some other big decisions.. like choosing a photographer!
You may have started to do some research.. but it can be really tough to make this decision just based off of a list you found on Pinterest. So don't worry! I have done the work for you and here is everything you need to know..
Price
It is important to have a budget in place when you begin to reach out to photographers but make sure that you do a little research prior. Many couples experience a little bit of sticker shock when they receive quotes without realizing that wedding photographers can cost anywhere from $1,000-$10,000. While this definitely gets on the expensive side it's important to know that there are many factors that influence price such as expertise, equipment, personal expenses, location and style. It is my personal belief that $3-5000 is a good range to be in for the OH/ KY market if photos and experience are a priority to you.
While you can get a good deal with someone newer or a hobbyist, you often get what you pay for.
Style
There are quite a few different styles for photo editing. You definitely want to narrow down on the style you are most drawn to at the start of your search. Make sure you are looking for a style that is not just trendy, but will stand the test of time.
Remember- just because something is trendy now doesn't mean it will be in 20 years. The funny thing about wedding photos is that they become more valuable with age so consider that when choosing a style.
Personality
Your photographer is by your side for your entire wedding day. You may even spend more time with your photographer than you do your new spouse! It is crucial that you work with someone that you trust and feel comfortable with.
Equipment
If you are not a professional photographer yourself you probably wouldn't know what it means if your photographer told you what camera body, lenses, memory cards and flashes they use. That's okay, though! That is why you are hiring a professional.
I do recommend, however, that you choose a wedding photographer that has extra equipment. A wedding day is certainly not the time to take risks and an experienced and well equipped professional should have backups.
Can they shoot in low light?
If your photographer only shows photos taken outside in natural light then you'll want to see more! On your wedding day you may be in a hotel, church, or dark venue so you should definitely see photos taken in different lighting conditions.
Take a look at mine here
Want to chat about your wedding day? Get in contact here!